Giuly rents an elegant room with sea view in Vernazza.
Located just below the Doria Castle, it enjoys a wonderful panorama
on the famous Piazza Marconi and along the coast towards Monterosso.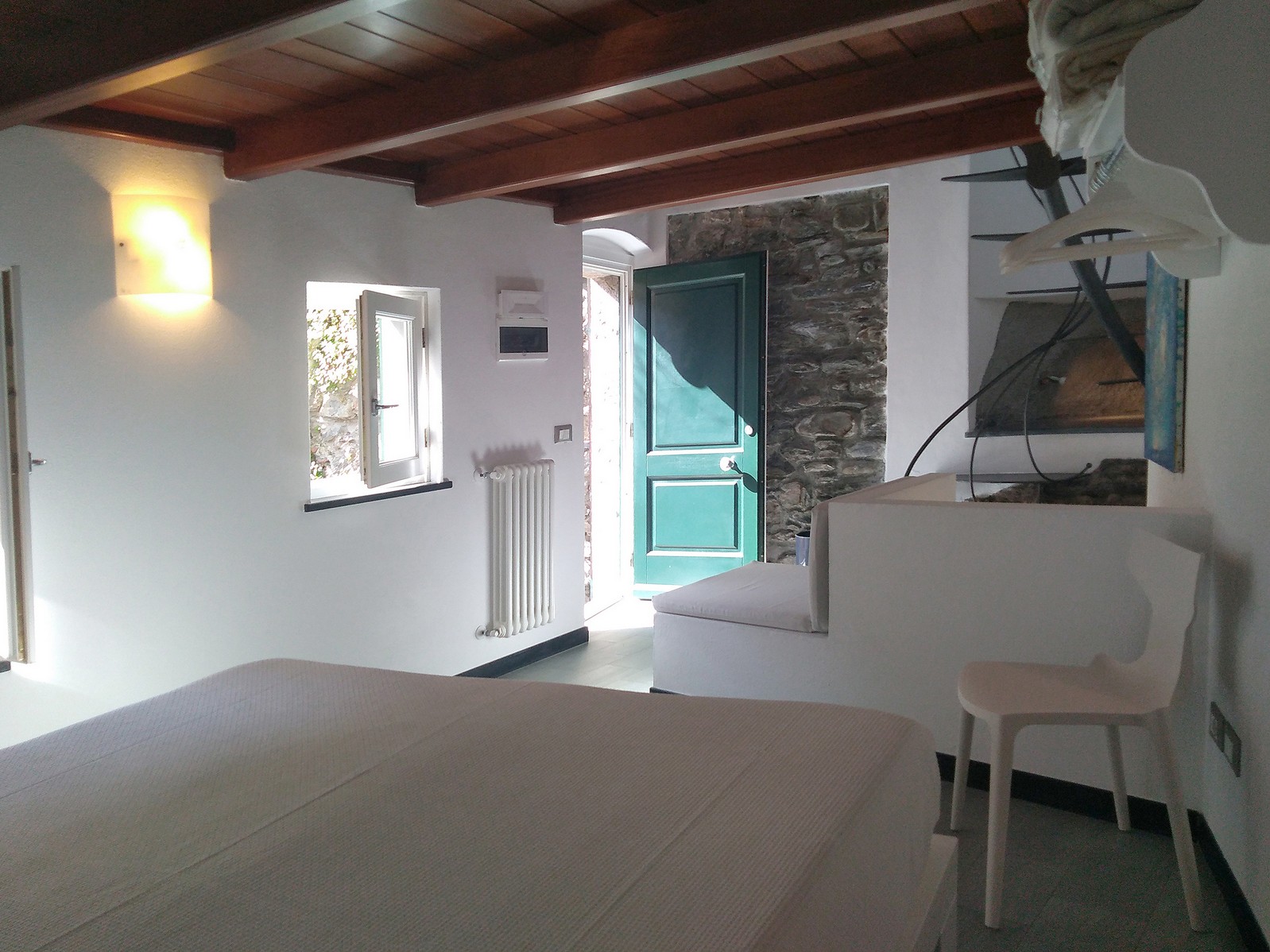 The sea view room from Giuly is an elegant and spacious solution for a quiet holiday in Vernazza. Tastefully decorated in soft colors, the structure is spread over three floors. The entrance is located on the first floor where there is the large bedroom overlooking the quiet alley and the bathroom located below it (practically on the ground floor). Above, on the second floor we find a living area with a corner with a small and elegant sink, all you need for the preparation of hot drinks, a fridge, a coffee table and a sofa that converts into a double bed. From here a wooden staircase leads to the terrace which is certainly the most suggestive part of the house. The view is on the town and on the small gulf. In front you can see the bell tower with the church of Santa Margherita di Antiochia and the remains of the ancient walls with the medieval tower, on one side the sea with the cliff that reaches Monterosso, behind, practically above the terrace there is the Doria castle.